---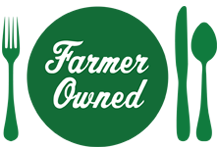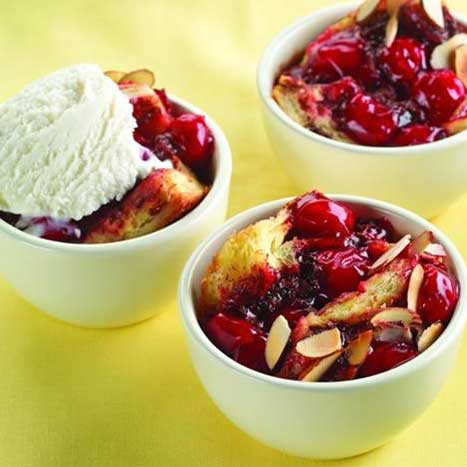 Prep Time


Cook Time
45 min

Ready In


Servings
4
Ingredients
1 Tablespoon butter, softened
3 eggs, lightly beaten
1 1/2 cups half-and-half or light cream
1 1/2 teaspoons almond extract
6 medium or 3 large croissants, halved horizontally
1 cup chocolate pieces, ground*
1 21-ounce can LUCKY LEAF® Regular or Premium Cherry Pie Filling
1 cup sliced almonds
vanilla ice cream (optional)
Directions
Preheat oven to 350°F.
Spread butter on bottom and sides of a 9 to 10-inch deep-dish pie plate.
In a shallow container combine eggs, half-and-half, and almond extract; add croissants. Let soak 3 minutes, turning once. Place bottom halves of croissants, cut-side-up, in the prepared dish.
Sprinkle with 1/2 of the chocolate. Spoon on 1/2-cup pie filling and 1/2-cup of the nuts.
Add croissant tops, cut-sides down, remaining chocolate, another 1/2-cup pie filling and the remaining nuts. Pour on any remaining egg mixture.
Bake, uncovered, for 40 to 45 minutes or until center is set. Cool on wire rack about 30 minutes.
Heat remaining pie filling and pass with bread pudding. Serve with ice cream, if desired.


More Lucky Leaf Recipes