---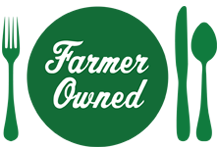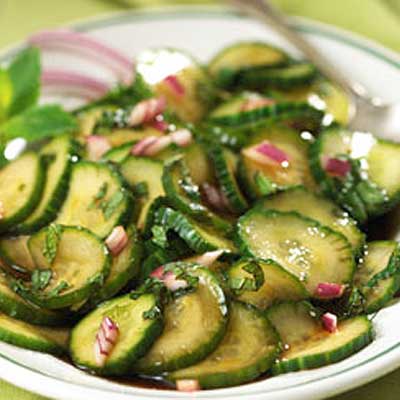 Prep Time
20 min

Cook Time


Ready In
2 hrs 20 min

Servings
6
Ingredients
4 cups cucumbers, scored and sliced into 1/4 inch rounds
2 teaspoons Kosher or table salt
1/2 cup Ocean Spray® Light Cranberry & Raspberry flavored Juice Drink
2 tablespoons balsamic vinegar
2 tablespoons fresh mint leaves, finely chopped
1 tablespoon red onion, finely chopped
Directions
Holding a fork with tines facing down, drag the tines down the length of the cucumber. Continue until all sides are scored. Cut into 1/4 inch slices.
Toss sliced cucumbers with salt in a large mixing bowl. Place slices in a colander or sieve over a mixing bowl to drain for 1 hour.
Meanwhile, pour juice into a small mixing bowl. Add balsamic vinegar and fresh mint.
After 1 hour, drain cucumber slices and pat dry with paper towels to remove excess moisture. Place in medium glass mixing bowl, add red onion and pour marinade over mixture. Toss to coat. Cover and refrigerate for 1 hour or more to blend flavors.
Keep refrigerated for up to a week in a tightly sealed container.