---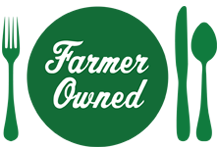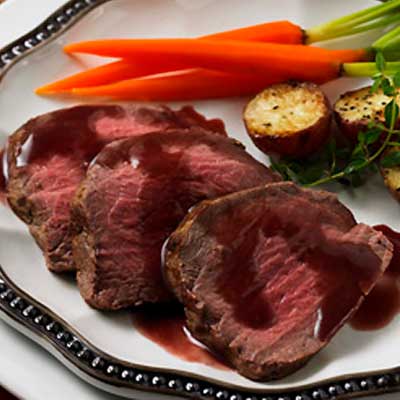 Prep Time
20 min

Cook Time
30 min

Ready In


Servings
6
Ingredients
1 tablespoon olive oil
1 (2 lb.) center-cut beef tenderloin
salt and pepper
3 tablespoons butter
1/3 cup minced shallots
2 garlic cloves, minced
1 cup red wine
1 cup Ocean Spray® 100% Juice Cranberry Juice Blend
3/4 cup beef broth
1 teaspoon chopped fresh thyme
Directions
Heat oven to 425°F.
Spray small rimmed baking sheet with cooking spray. Heat oil in large wide skillet over medium-high heat until hot. Add beef and cook 4 to 6 minutes or until browned on all sides, reducing heat to medium if necessary.
Place beef on baking sheet; season beef with salt and pepper. Reserve skillet.
Bake 20 to 25 minutes or until internal thermometer reaches 132 to 135 for medium-rare. Let stand loosely covered 10 minutes before slicing.
Meanwhile, add 1 tablespoon of the butter to reserved skillet and melt over medium heat. Add shallots and cook 1 minute. Add garlic and cook 20 seconds. Add wine and increase heat to high. Add cranberry juice, beef broth and thyme and boil 10 to 15 minutes or until slightly thickened (you'll see the bottom of the pan as you stir).
Reduce heat to medium and whisk in remaining 2 tablespoons butter; strain.
More Ocean Spray Recipes