---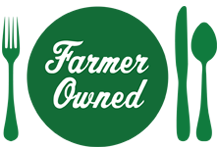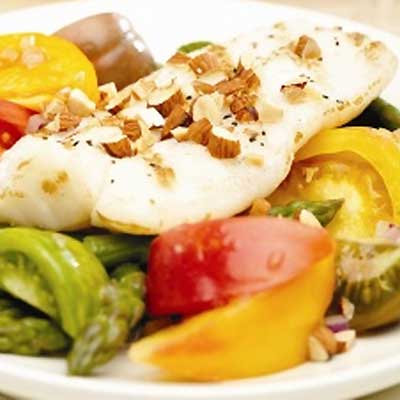 Prep Time
15 min

Cook Time
10 min

Ready In
25 min

Servings
4
Ingredients
1 bunch asparagus, trimmed
1 pound heirloom tomatoes or a mixture of red and yellow tomatoes, cored and sliced into wedges
1/3 cup chopped almonds, roasted
1 tablespoon minced red onion
1 tablespoon plus 1 teaspoon extra-virgin olive oil, plus more for brushing steaks
2 tablespoons fresh lime juice
1/4 teaspoon salt, plus more for brushing steaks
1/4 teaspoon pepper, plus more for brushing steaks
4 (6-ounce) tuna, orange roughy, or other firm fillets, about 1 inch thick
Directions
Lay asparagus in a large skillet, and cover with salted water. Cover and bring to a boil, cooking 5 minutes for slender spears, 7 minutes for fat spears, or just until tender. Let cool, cut into thirds, and combine with tomatoes, almonds, onion, olive oil, lime juice, salt and pepper. Cover salad with plastic and set aside.
Preheat grill or broiler. Season fish steaks with more salt and pepper, and brush with more olive oil. Grill 4 to 5 minutes per side with medium-high heat, or just until fish is opaque throughout.
Top fish with salad and serve.
More Blue Diamond Recipes