---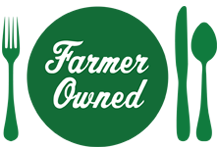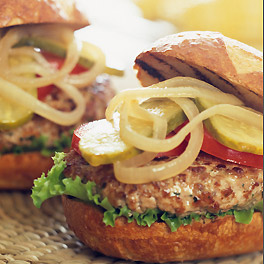 Prep Time
15 min

Cook Time
10 min

Ready In
25 min

Servings
6
Ingredients
3 tbsp. maple syrup
2 tbsp. spicy brown mustard
2 pounds ground pork
1/2 cup Tree Top Natural Apple Sauce
1-1/2 tsp. salt
1-1/2 tsp. chili powder
1 tsp. dry mustard
1/2 tsp. black pepper
1/4 tsp. ground cinnamon
6 Hamburger buns
Baby Spinach leaves
Optional for garnish: Cheddar cheese, grilled onions, pickles, tomatoes or other favorite toppings
Optional: Toast buns if desired
Directions
Stir maple syrup and mustard together in a small bowl. Set aside.
Spray a large non-stick grill pan or griddle with cooking spray and place over medium to medium high heat.
Mix pork, apple sauce, salt, chili powder, dry mustard, pepper and cinnamon together in a large mixing bowl. Form mixture into 6 patties.
Place patties in pan and cook for 4-5 minutes, turn and cook additional 4-5 minutes or until done. (Or, preheat outdoor grill to medium to high heat and cook 4-5 minutes, then flip, and cook other side for 4-5 minutes or until completely done on both sides.)
To serve, spread bun bottoms with maple mustard mixture. Top each with a spinach leaf, a patty and bun tops.
More Tree Top Recipes