---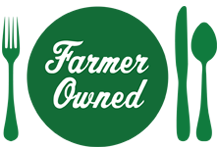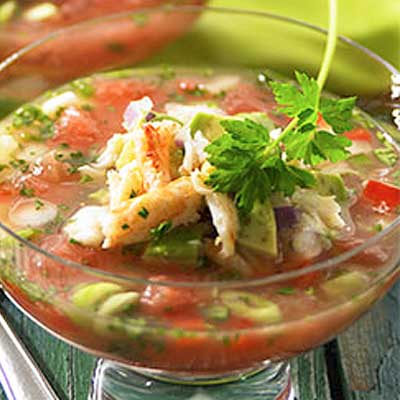 Prep Time
25 min

Cook Time


Ready In
1 hr 30 min

Servings
6
Ingredients
GAZPACHO
3 cups Ocean Spray® 100% Ruby Red Grapefruit Juice
1 tablespoon ketchup
1 teaspoon Worcestershire sauce
1/2 teaspoon salt
1 cup diced peeled cucumber
1 cup chopped grapefruit segments (fresh or jarred - if fresh, remove membranes)
1/3 cup thinly sliced green onions
1/3 cup diced red bell pepper
1/3 cup chopped fresh parsley
1 to 2 tablespoons minced seeded jalapeno chile (to taste)
RELISH
6 ounces cooked lump crabmeat
1 cup diced peeled avocado (1 medium)
2 tablespoons minced red onion
1/4 teaspoon white pepper
1/4 teaspoon Adobo seasoning with black pepper
1/4 teaspoon ground cumin
2 tablespoons Ocean Spray® 100% Ruby Red Grapefruit Juice
1 cup crumbled queso fresco (4 oz), if desired
Directions
Mix 3 cups juice, ketchup, Worcestershire sauce and salt in 1 1/2-quart nonmetal container; mix well. Add all remaining gazpacho ingredients; stir. Cover and refrigerate at least 30 minutes. Stir well before serving.
Combine crab meat, avocado, red onion, pepper, Adobo seasoning, cumin and 2 tablespoons juice in medium bowl; mix gently. Cover and refrigerate up to 30 minutes.
Divide gazpacho among 6 shallow soup bowls. Top each with a mound of crab relish. Sprinkle with cheese.