---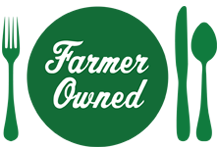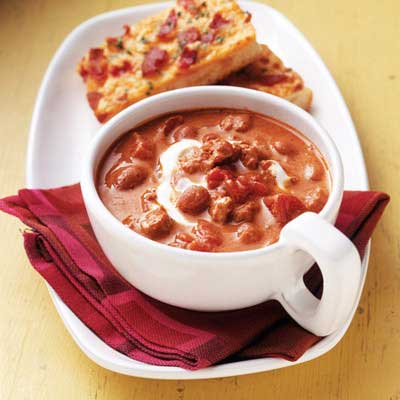 Prep Time
10 min

Cook Time


Ready In
30 min

Servings
8
Ingredients
12 ounces bulk Italian sausage or turkey Italian sausage
1 medium (1/2 cup) onion, chopped
2 cups vegetable tomato juice
1 (14 1/2- to 16-ounce) can diced chili tomatoes
1 (15- to 15 1/2-ounce) can Mexican-style chili beans
1 tablespoon chili powder
1 cup sour cream
Directions
Combine sausage and onion in 4-quart saucepan. Cook over medium-high heat, stirring occasionally, until sausage is browned (8 to 10 minutes).
Add vegetable juice, tomatoes, beans and chili powder. Continue cooking until mixture just comes to a boil (1 to 2 minutes).
Reduce heat to medium-low; cook, stirring occasionally, to blend flavors (10 to 12 minutes). Just before serving, gently swirl in sour cream.
*Substitute lean ground beef instead of Italian sausage for a traditional-style chili.
More Land O' Lakes Recipes