---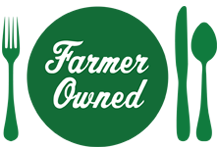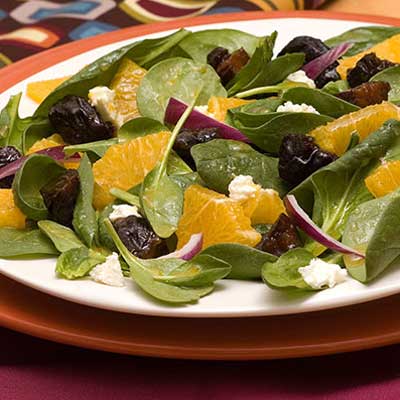 Prep Time
10 min

Cook Time


Ready In
20 min

Servings
4
Ingredients
3 tablespoons plain rice vinegar
2 tablespoons olive oil
1 tablespoon honey
1 teaspoon grated orange zest
1/2 teaspoon Dijon mustard
1/2 cup Sun-Maid Pitted Prunes, quartered
5 or 6 ounce bag fresh baby spinach (about 8 cups)
1 large orange sliced into bite-size pieces
2 tablespoons thinly sliced or chopped red onion
1/2 cup crumbled feta cheese
Directions
Combine vinegar, oil, honey, zest and mustard in small bowl; blend vigorously with a whisk.
Add prunes to dressing and let stand 10 minutes.
Mix spinach, orange slices and onion in large bowl. Add prunes and dressing; toss to evenly coat.
Serve salad on four plates and sprinkle each with 2 tablespoons feta cheese.