---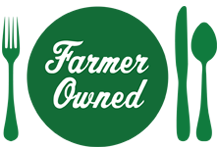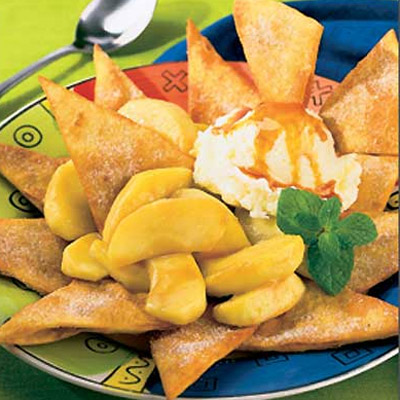 Prep Time
10 min

Cook Time
15 min

Ready In
25 min

Servings
8
Ingredients
8 cups green apples, sliced (approximately 8 medium Granny Smith apples, or 3 pounds)
1/3 cup cinnamon-sugar mixture (1/3 cup sugar, 2 teaspoons cinnamon)
1/2 cup butter, unsalted
1 cup caramel sauce
1 quart vanilla ice cream
4 8-inch flour tortillas
8 fresh mint leaves
Vegetable oil for deep frying
Directions
Saute apples in hot butter until soft and beginning to brown. Remove apples, drain thoroughly and combine with 3/4 cup of caramel sauce in large bowl; set aside.
Cut tortillas into eight triangles. Deep fry tortilla triangles until crisp and barely golden. Drain well; coat with cinnamon-sugar mixture. Set aside.
To serve, place about 4 tortilla triangles on each plate and arrange approximately 1 cup of warm apple-caramel mixture over and around tortillas; top with 1/2 cup ice cream and drizzle with leftover caramel sauce. Garnish with a mint leaf (optional).
More Tree Top Recipes