---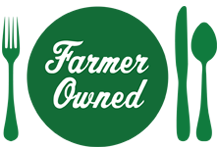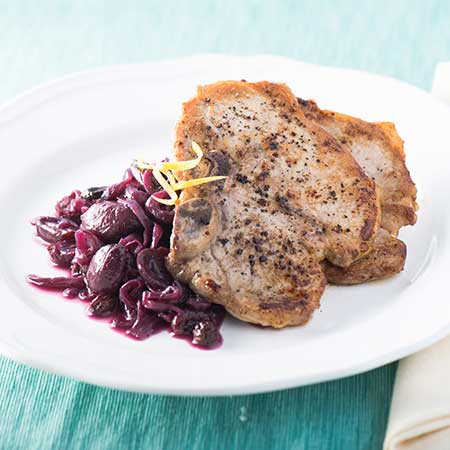 Prep Time
10 min

Cook Time
20 min

Ready In
30 min

Servings
4
Ingredients
1 tbsp canola oil
4 – 4 oz. pork chops
1 red onion, sliced
1 cup Concord or black grapes, halved and seeded
1/4 cup raisins
2 tbsp red wine vinegar
1/2 cup low sodium chicken stock
1/2 cup Welch's 100% Grape Juice
Salt and pepper
Directions
To make the confit, combine the onion, grapes, raisins, vinegar, stock, and juice in a pot over medium-high heat. Bring the mixture to a boil.
Once boiling, reduce heat and simmer uncovered for 20 minutes until the liquid has reduced by half. Season the grape confit with salt and pepper to taste.
Meanwhile, season the pork chops with salt and pepper. Heat the oil in a skillet over medium-high heat. Add the pork chops in a single layer and sear for 5-6 minutes per side for medium, or until cooked to desired doneness.
Let the pork chops rest for 5 minutes before serving alongside grape confit.
More Welch's Recipes