---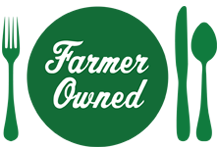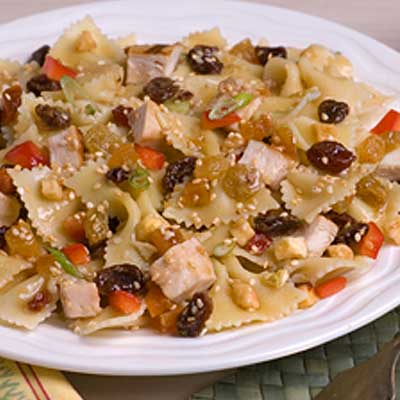 Prep Time


Cook Time


Ready In


Servings
9
Ingredients
SALAD
8 ounces bow tie, small shell or other shaped pasta
1-1/2 cups diced, cooked chicken (about 2 breast halves)
2 packages (6-oz. each) Sun-Maid Fruit Bits or 2 cups thinly sliced Sun-Maid Apricots
1 medium diced red bell pepper
3 thinly sliced green onions
DRESSING
1/4 cup rice wine vinegar
3 tablespoons toasted sesame seeds
2 tablespoons soy sauce
4 teaspoons sugar
1-1/2 teaspoons finely grated fresh ginger
3 tablespoons vegetable oil
3/4 teaspoon sesame oil
Directions
Cook pasta in boiling water as package directs.
Drain, rinse with cold water and drain again.
While pasta boils, combine vinegar, sesame seeds, soy sauce, sugar and ginger in a small bowl; stir to dissolve sugar. Stir in vegetable and sesame oils.
In large bowl, toss pasta with dressing and remaining salad ingredients.
Refrigerate until chilled.