---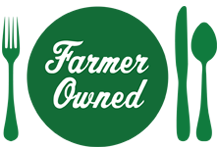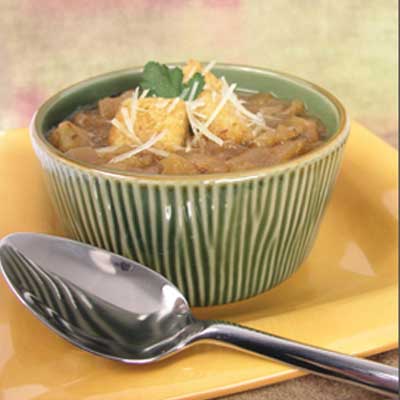 Prep Time
10 min

Cook Time
45 min

Ready In
55 min

Servings
6
Ingredients
3/4 cup Tree Top Frozen Apple Juice Concentrate, thawed
3 cups green apples, diced (approximately 3 medium Granny Smith apples)
4 tablespoons unsalted butter
3 tablespoons olive oil
3 large onions, halved, thinly sliced
3 cups low-salt chicken broth
12 large thyme sprigs
Optional Soup Toppings: Croutons, parmesan cheese, fresh thyme (chopped)
Directions
Melt butter with oil in large pot over medium-high heat. Add onions and apples; saute until soft and dark brown, about 20 minutes.
Add chicken broth, apple juice concentrate, and thyme sprigs. Bring to boil. Reduce heat; season with salt and pepper. Simmer soup, uncovered, 25 minutes. Discard thyme sprigs. Divide among 6 soup bowls.
If desired, garnish with croutons, Parmesan cheese, thyme and serve.