---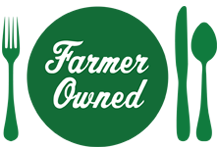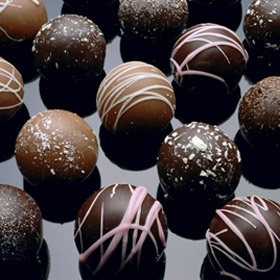 Prep Time
20 min

Cook Time


Ready In
4 hrs 5 min

Servings
30
Ingredients
1/2 cup Sue Bee® Honey
8 ounces cream cheese, softened, at room temperature
8 ounces semisweet chocolate chips
Cocoa powder, for dusting
12- or 14-ounce package of chocolate-flavored candy coating
Directions
Using a microwave-safe bowl, heat honey and chocolate chips in a microwave oven 35 to 40 seconds and stir. If chips are not thoroughly melted, warm for additional 10-second intervals, being careful not to burn the mixture.
Add the softened cream cheese to the mixture and stir until well-blended. Scrape any residue from sides back into the bowl. Cover with plastic wrap. Chill for 3 to 4 hours.
Dust your palms with cocoa powder (to prevent the chilled mixture from sticking to your hands) and form the chilled mixture into balls with a diameter of 3/4 to 1 inch.
Place truffles on a cookie sheet lined with wax paper or nonstick foil and refrigerate another 30 minutes.
While truffles are chilling, prepare the chocolate-flavored candy coating according to package directions.
Using a wooden skewer or small relish fork, dip chilled truffles one at a time into chocolate-flavored candy coating. Let excess coating run off truffle, then place each piece back on the lined cookie sheet.
If desired, decorate truffles with sprinkles, chopped nuts or coconut, or drizzle with melted chocolate in a contrasting color or flavor.
Place truffles back in the refrigerator for 15 minutes to set dipping chocolate.
Serve at room temperature.
More Sue Bee Honey Recipes