---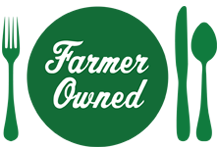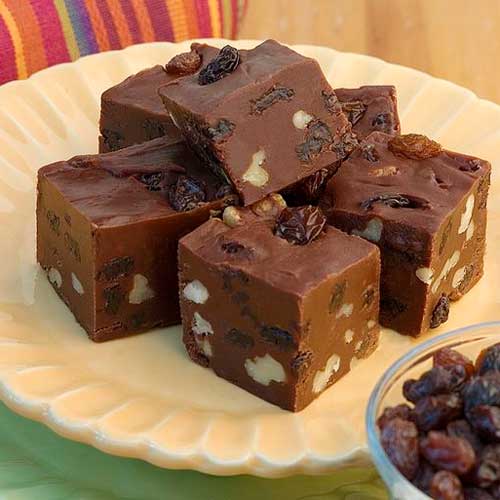 Prep Time
30 min

Cook Time


Ready In
1 hr

Servings
25
Ingredients
1-1/2 cups sugar
1/2 cup light corn syrup
1/4 cup milk
1/2 cup butter or margarine
12 large marshmallows or 1-1/2 cups mini marshmallows
12-ounce package (2 cups) semi-sweet chocolate chips
1 teaspoon vanilla extract
1-1/2 cups coarsely chopped walnuts
1 cup Sun-Maid Natural Raisins
Directions
Butter an 8-inch square pan.
In 2-1/2-quart saucepan, combine sugar, corn syrup, milk and butter.
Cook over medium heat, stirring constantly, until butter melts and sugar is dissolved.
Add marshmallows.
Bring to a full boil, stirring constantly; boil 5 minutes.
Remove from heat; add chocolate pieces and vanilla.
Stir until chocolate is melted.
Stir in walnuts and raisins; pour into buttered pan.
Let stand until firm; cut into squares.
More Sun-Maid Recipes