---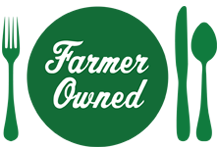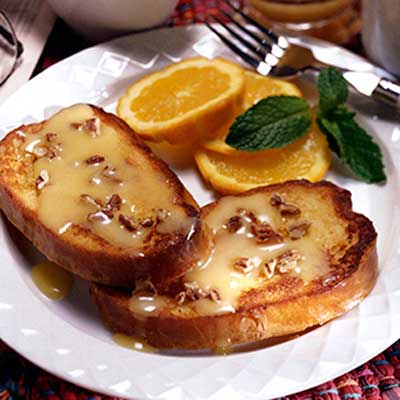 Prep Time
15 min

Cook Time
30 min

Ready In
2 hrs 45 min

Servings
4
Ingredients
FRENCH TOAST
4 eggs
2/3 cup Florida's Natural® Premium Orange Juice
1/3 cup milk
1/4 cup sugar
1/2 tsp. vanilla
1/4 tsp. ground nutmeg
8 thick bread slices (1/2")
1/4 cup butter or margarine
1/2 cup chopped pecans
ORANGE SYRUP
1/2 cup sugar
1/2 cup butter
1 cup Florida's Natural® Premium Brand orange juice.
Directions
FRENCH TOAST
Beat together eggs, juice, milk, sugar, vanilla, and nutmeg.
Arrange bread in a single layer, top with egg mixture. Refrigerate 2 hrs.
Melt butter in 10" x 15" x 2" pan, and arrange bread on top.
Bake at 350º for 20 minutes. Sprinkle with pecans, and bake 10 minutes more.
Serve warm with orange syrup.
ORANGE SYRUP
Combine syrup ingredients (sugar, butter, and orange juice) and cook over low heat for 10 minutes. Do NOT boil. Serve warm.
More Florida's Natural Recipes