---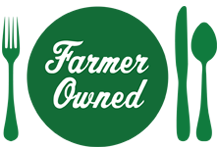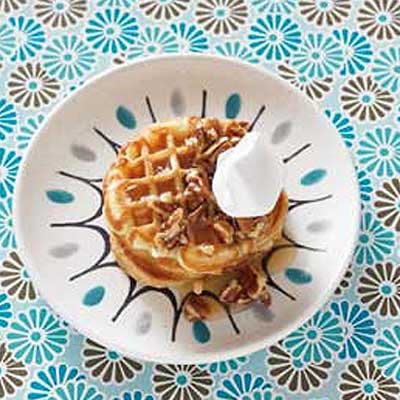 Prep Time
25 min

Cook Time


Ready In
25 min

Servings
6
Ingredients
2 cups flour
1/2 cup chopped toasted pecans
2 teaspoons baking powder
1/4 teaspoon salt
1/8 teaspoon baking soda
2 eggs
1 cup Darigold Milk
1 cup Darigold Sour Cream
3 tablespoons melted Darigold Butter
1 teaspoon vanilla extract
Maple-Pecan Syrup (recipe follows)
Directions
WAFFLES
Whisk flour, pecans, baking powder, salt and baking soda in medium mixing bowl to blend.
In large mixing bowl, whisk eggs, milk, sour cream, butter and vanilla. Gradually whisk in dry ingredients until blended.
Pour 1 cup batter evenly over heated 8-inch square waffle iron.
Cook until waffles are golden brown on both sides. Repeat with remaining batter.
MAPLE-PECAN SYRUP
Melt 1/2 cup (1 stick) Darigold Butter in small saucepan; stir in 1 cup favorite maple syrup and cook over medium heat until syrup is warm. Stir in 1/2 cup coarsely chopped toasted pecans. Serve warm over hot waffles.
Makes About 1 1/2 Cups Syrup