---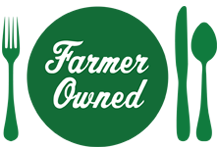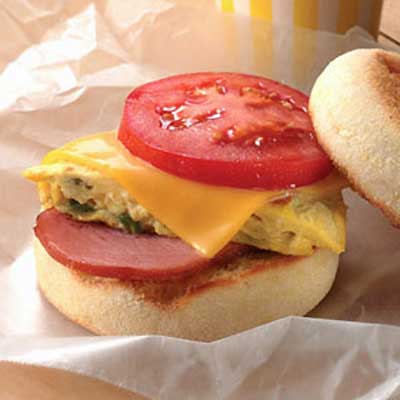 Prep Time
10 min

Cook Time


Ready In
15 min

Servings
4
Ingredients
4 English muffins, split, toasted
3 tablespoons Land O Lakes® Butter
1/2 cup sliced fresh mushrooms
1/4 cup chopped green bell pepper
4 Land O Lakes® All-Natural Eggs, beaten
1/4 teaspoon salt
1/4 teaspoon pepper
4 slices Canadian bacon, if desired
4 (3/4-ounce) slices Land O Lakes® Deli American Cheese
4 (1/4-inch) slices tomato
Directions
Spread each cut-side of English muffins with about 1/2 teaspoon butter; set aside.
Melt remaining butter in 10-inch nonstick skillet until sizzling; add mushrooms and green pepper. Cook over medium heat until vegetables are crisply tender (2 to 3 minutes).
Add eggs, salt and pepper. Continue cooking, lifting slightly with spatula to allow uncooked portion to flow underneath, until omelet is set (3 to 4 minutes).
Gently fold omelet in half. Cut into 4 pieces.
To assemble each sandwich, layer bottom half of 1 English muffin with 1 slice Canadian bacon, if desired, 1/4 omelet, 1 slice cheese, 1 slice tomato and top half of muffin. Serve immediately.
Recipe Tip
To make these sandwiches ultra-convenient, assemble them the night before, omitting the sliced tomato. Wrap each sandwich in plastic food wrap. In the morning, place sandwich on microwave-safe plate; microwave on HIGH for 1 minute or until heated through. Then add the sliced tomato -- and you're on your way!
More Land O' Lakes Recipes