---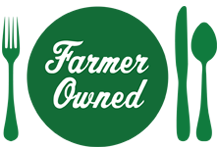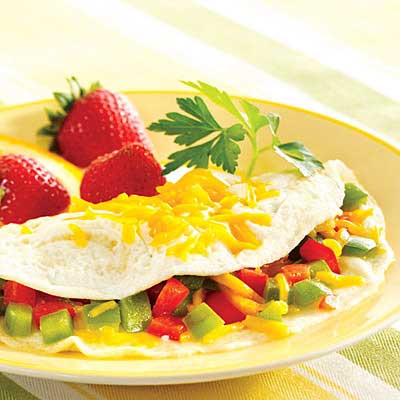 Prep Time
10 min

Cook Time


Ready In
20 min

Servings
1
Ingredients
1 tablespoon Land O Lakes® Unsalted Butter*
1/4 cup finely chopped red and/or green bell peppers
1 tablespoon finely chopped onion
1/2 cup pasteurized liquid egg whites
2 ounces (1/4 cup) Alpine Lace® Reduced Fat Cheddar Cheese, shredded
Directions
Melt butter in 8-inch skillet until sizzling; add bell peppers and onions. Cook over medium heat, stirring occasionally, until vegetables are crisply tender (3 to 4 minutes). Remove vegetables from pan; drain well. Set aside.
Pour liquid egg whites into same pan. Cook over medium-low heat, lifting edge of egg whites and pulling them toward center while lifting pan to allow uncooked egg to cover pan. Repeat as needed until egg white mixture is set (1 to 2 minutes).
Sprinkle with bell pepper mixture and 1/4 cup shredded cheese; fold omelet in half. Place onto serving plate; sprinkle with additional shredded cheese, if desired.
*Substitute Land O Lakes® Salted Butter.
More Land O' Lakes Recipes