---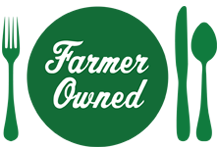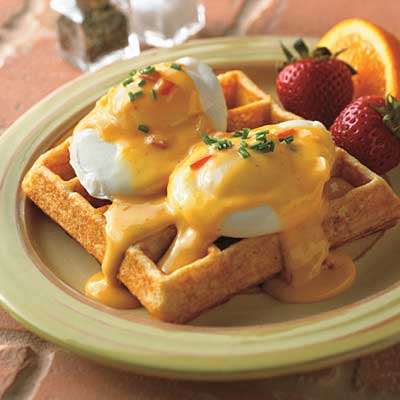 Prep Time
45 min

Cook Time


Ready In
45 min

Servings
6
Ingredients
CHEESE SAUCE
8 ounces (2 cups) Land O Lakes® Deli American, shredded
1/2 cup milk
1/4 to 1/2 teaspoon chipotle powder or paprika
WAFFLES
2 Land O Lakes® All-Natural Eggs
1 cup all-purpose flour
1 cup milk
1/3 cup Land O Lakes® Butter, melted
1 tablespoon sugar
2 teaspoons baking powder
1/4 teaspoon salt
EGGS
12 Land O Lakes® All-Natural Eggs
Chopped chives or green onions
Chopped red bell pepper
Directions
Combine all cheese sauce ingredients in saucepan. Cook over medium-low heat, stirring occasionally, 3-5 minutes or until cheese is melted and smooth. Reduce heat to low; keep warm.
Heat Belgian waffle iron to medium-high heat.
Beat 2 eggs in bowl until light yellow color. Stir in all remaining waffle ingredients just until moistened. Bake waffle batter according to waffle iron directions or until golden brown. Set waffles aside; keep warm.
Pour water into 12-inch skillet to 3 inches in depth. Bring to a gentle boil over medium heat.
Break 1 egg at a time into custard cup or small shallow bowl. Hold dish close to water; slip egg into water. Repeat with remaining eggs.
Cook 4-5 minutes or until whites are completely set and yolks begin to thicken but are not hard. Carefully remove eggs from water with slotted spoon.
Place 1 waffle on serving plate; top with 2 poached eggs.
Drizzle eggs with cheese sauce; sprinkle with chives and red bell pepper.
More Land O' Lakes Recipes