---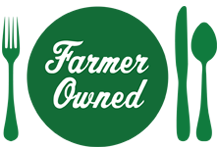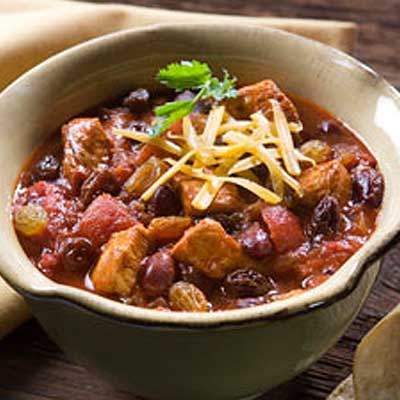 Prep Time


Cook Time


Ready In
30 min

Servings
6
Ingredients
2 teaspoons ground cumin
2 teaspoons chili powder
1 teaspoon salt
1/4 teaspoon cinnamon
1 pound boneless, skinless chicken breasts cut into 1-inch chunks
1 tablespoon vegetable oil
1 large onion, chopped
4 cloves garlic, minced
2 cans (14.5-ounces each) Mexican style diced tomatoes, undrained
1/2 cup chipotle salsa or medium heat salsa
3/4 cup Sun-Maid Natural Raisins
1 can (16-ounces) red or black beans, drained
Optional toppings: chopped cilantro, shredded cheddar cheese, sour cream
Directions
Combine cumin, chili powder, salt and cinnamon.
Coat chicken evenly with seasonings.
Heat oil in a large saucepan over medium heat.
Add onion and cook 5 minutes.
Add chicken and garlic.
Cook 3 minutes stirring occasionally.
Stir in tomatoes, salsa and raisins. Bring to a simmer.
Cover and cook 10 minutes.
Stir in beans. Cover and continue to simmer 5 minutes.
Ladle into bowls and serve with desired toppings.