---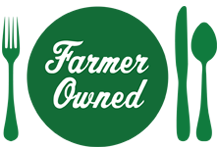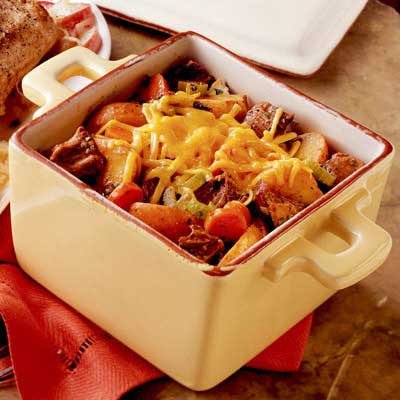 Prep Time
20 min

Cook Time
30 min

Ready In
50 min

Servings
4
Ingredients
2 tablespoons Land O Lakes® Butter
3 medium (3 cups) potatoes, peeled, cut into wedges
2 medium (1 cup) carrots, cut into 1/4-inch slices
1 rib (1/2 cup) celery, sliced
1 medium (1/2 cup) onion, coarsely chopped
1/2 teaspoon finely chopped fresh garlic
2 cups leftover cooked roast beef, cut into 3/4-inch cubes*
1/2 cup water
1/4 cup chopped fresh parsley
1/4 cup ketchup
2 tablespoons Worcestershire sauce
1/2 teaspoon instant beef bouillon
1/2 teaspoon pepper
4 ounces (1 cup) shredded Land O Lakes® Cheddar Cheese
Melt butter in 12-inch skillet until sizzling; add potatoes, carrots, celery, onion and garlic.
Cook over medium heat, stirring occasionally, 6-8 minutes or until vegetables are softened. Add all remaining ingredients except cheese; stir to combine. Spoon mixture into ungreased 2-quart casserole; cover.
Bake 30-40 minutes or until heated through.
Remove from oven. Sprinkle casserole with cheese; cover. Let stand 2-3 minutes or until cheese begins to melt.
*Substitute 1 (17-ounce) package cooked roast beef au jus.
More Land O' Lakes Recipes