---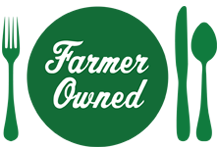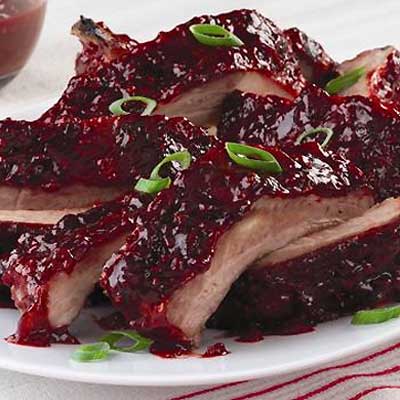 Prep Time


Cook Time
1 hr 30 min

Ready In


Servings

Ingredients
4 pounds pork loin back ribs, cut into 2-inch "riblets*"
2 cloves garlic, minced
salt and ground black pepper
1 large onion, cut to 1/4-inch slices
1 cup water
1 21-ounce can LUCKY LEAF® Premium Red Raspberry Pie Filling
1 cup bottled barbecue sauce
1/4 cup packed brown sugar
1/4 cup dry sherry
1/2 teaspoon liquid smoke
1/4 teaspoon dry mustard
green onions, sliced
* Have the butcher cut the ribs for you.
Directions
Preheat oven to 350°F.
Sprinkle riblets with garlic, salt, and pepper. Separate onion slices into rings and spread in the bottom of a roasting pan. Top with ribs. Pour water over ribs. Cover roasting pan with foil. Bake for 30 minutes.
Meanwhile, in a medium saucepan combine pie filling, barbecue sauce, brown sugar, sherry, liquid smoke, and dry mustard. Bring to boiling. Reduce heat and simmer, uncovered, 10 minutes, stirring occasionally.
Uncover ribs and drain off any liquid in the pan; discard liquid. Spread barbecue sauce evenly over ribs and roast, uncovered, for 1 hour or until ribs are tender, stirring every 15 minutes.
Serve ribs and onions on a serving platter sprinkled with green onions.
More Lucky Leaf Recipes