---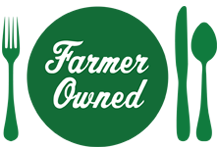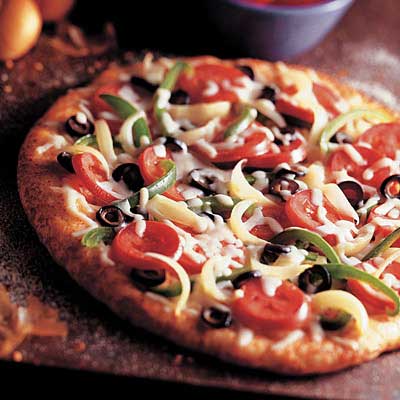 Prep Time
20 min

Cook Time


Ready In
50 min

Servings
4
Ingredients
2 teaspoons Land O Lakes® Butter
2 medium (1 cup) onions, cut into 1/4-inch strips
2 teaspoons finely chopped fresh garlic
1/4 teaspoon crushed red pepper flakes
1 medium (1 cup) green bell pepper, cut into 1/4-inch strips
6 ounces (1 1/2 cups) shredded mozzarella cheese
4 (6-inch) individual pre-baked Italian pizza crusts or focaccia
3 medium Roma tomatoes, sliced 1/4-inch
1/4 cup sliced ripe olives, if desired
Directions
Heat oven to 425°F.
Melt butter in 10-inch nonstick skillet until sizzling; add onions, garlic and red pepper flakes.
Cook over low heat, stirring occasionally, until onions are softened and golden (12 to 15 minutes).
Add bell pepper strips; continue cooking, stirring constantly, until peppers are crisply tender (5 minutes).
Place pizza crusts onto large ungreased baking sheet. Sprinkle 1 cup cheese evenly over pizza crusts to within 1/2 inch of edge; top with onion mixture, tomatoes and olives, if desired. Sprinkle with remaining cheese.
Bake for 10 to 12 minutes or until cheese is melted and pizza is heated through.
More Land O' Lakes Recipes