---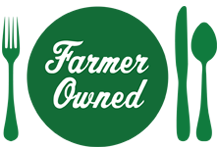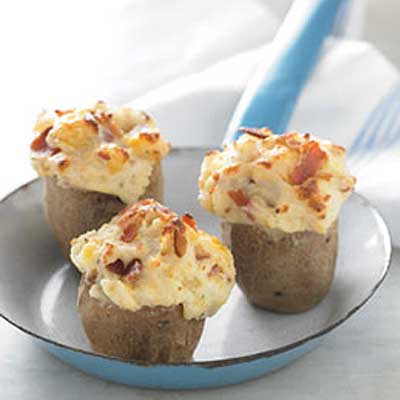 Prep Time


Cook Time
30 min

Ready In


Servings
4
Ingredients
2 cups (16 oz.) Darigold Sour Cream
1 package (1 oz.) dry ranch-style salad dressing mix
1 can (3 oz.) bacon bits or 1/2 lb. cooked bacon, crumbled
1 cup (4 oz.) shredded Cheddar cheese
4 hot, baked potatoes
Chopped tomato
Additional Darigold sour cream, (optional)
Directions
In a medium bowl, combine first 4 ingredients until well mixed; set aside. Scoop pulp from hot potatoes, leaving skins intact.
Add pulp to sour cream mixture in bowl and blend just until mixed.
Divide and spoon mixture back into potato skins; place on baking sheet and bake at 350°F for 30 minutes or until heated throughout.
Garnish with chopped tomato and dollops of sour cream, if desired.