---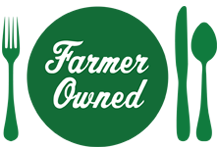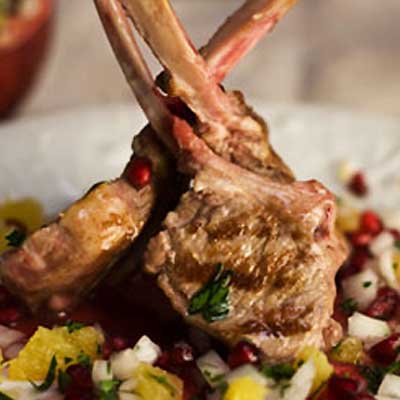 Prep Time


Cook Time
10 min

Ready In


Servings
4
Ingredients
4 garlic cloves
4 3/4 to 1-inch thick lamb chops (8 to 10 ounces each)
1 English cucumber
2 tablespoons mint jelly
2 tablespoons white wine vinegar
1 tablespoon olive oil
1 cup Ocean Spray® Pomegranate Arils
2 tablespoons chopped fresh mint leaves
1/2 teaspoon minced garlic
Directions
Mince garlic. Pat lamb chops dry.
In a small bowl stir together garlic, rosemary, mint, and 1 tablespoon oil. Rub mixture onto lamb and season with salt and pepper.
In a heavy non-stick skillet, heat 2 tablespoons oil over moderate heat until hot but not smoking and cook lamb chops 3 to 5 minutes on each side for medium-rare meat. Transfer lamb chops to a plate.
To serve, top lamb with some salsa and serve remaining salsa on the side. (See below.)
SALSA
To make salsa, toast pine nuts in a dry skillet over moderate heat until golden. Seed cucumber and cut into 1/4-inch dice. In a bowl, whisk together jelly, vinegar and oil until jelly is broken up into tiny pieces and add pomegranate arils, mint and garlic. Season salsa with salt and pepper. (Do not make salsa ahead or it will become watery.)
More Ocean Spray Recipes