---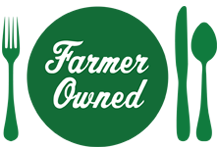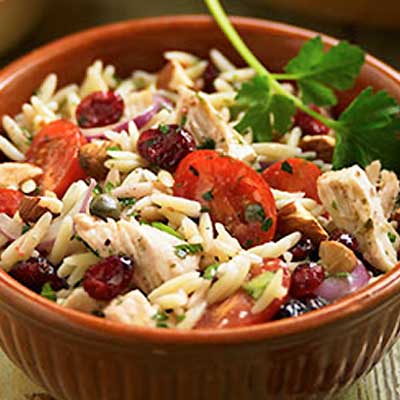 Prep Time
20 min

Cook Time
15 min

Ready In


Servings
6 to 8
Ingredients
PASTA
1 quart chicken stock
1 quart water
1 bay leaf
8 ounces (1 1/4 cups dry) orzo pasta
SALAD
2 cups cooked, shredded chicken breasts
1 cup Ocean Spray® Craisins® Cherry Juice Infused Dried Cranberries
1 cup sliced cherry tomatoes
1/2 cup sliced red onion
1/2 cup chopped fresh parsley
1/4 cup chopped fresh basil leaves
2 tablespoons capers, drained
DRESSING
1/3 cup Ocean Spray® Cran•Cherry® Cherry Cranberry Juice Drink
1/4 cup vegetable oil
3/4 teaspoon dried basil leaves
1/2 teaspoon salt
1/4 teaspoon freshly cracked pepper
Mixed nuts, garnish
Directions
In a 4-quart saucepan add chicken stock, water, and bay leaf. Bring to a boil; add orzo.
Cook, stirring occasionally, until pasta is al dente (about 9 minutes); drain and set aside.
In large bowl, combine all salad ingredients. Add pasta; toss until well mixed.
Meanwhile, add all dressing ingredients to small glass bowl; mix well. Add just enough dressing to coat all ingredients.
To serve, place salad on serving plates; garnish with mixed nuts if desired.
Refrigerate leftovers.