---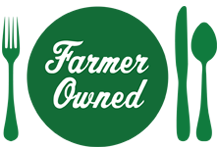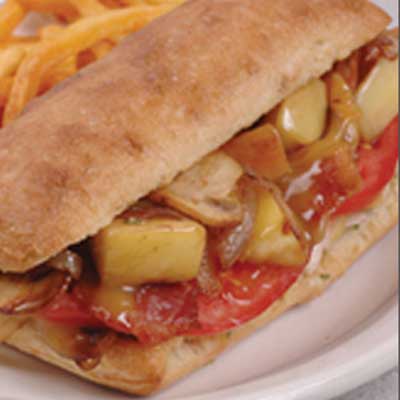 Prep Time
15 min

Cook Time
20-30 min

Ready In
45 min

Servings
1-2
Ingredients
1/2 cup apple chunks (approximately 1/2 of medium apple)
3 oz chicken breast, seasoned
Two 1/2 oz ladles of vegetable oil for grilling
2 bacon slices, cooked
2 tomato slices
1/2 oz onions, yellow, sliced into strips
1/2 oz mushrooms, sliced
1 slice Cheddar cheese
1 oz ladle Honey Mustard
1 Ciabatta roll, split
1 teaspoon garlic butter
Directions
Grill chicken breast on flat top in oil and cook until 165°F internal temperature. Cut in half. Top with cheese to melt.
Grill onion, mushrooms & apples in 1/2 ladle of oil.
Cook bacon.
Place chicken breast with cheese on bottom of bun and top with grilled apple mixture.
Top with honey mustard, bacon strips and tomato slices, and remaining top of bun.
More Tree Top Recipes