---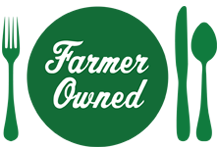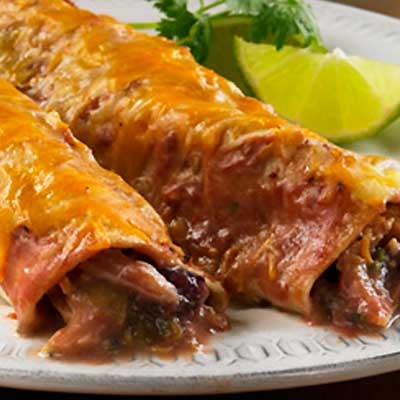 Prep Time
15 min

Cook Time
30 min

Ready In


Servings
6
Ingredients
1 14-ounce can Ocean Spray® Jellied Cranberry Sauce
1 12-ounce bottle Heinz® Chili Sauce
3/4 cup sour cream
4 cup shredded rotisserie chicken meat
2 cups shredded Mexican cheese blend
1/2 cup chopped fresh cilantro
2 4.5-ounce cans chopped green chiles
2 tablespoons finely chopped serrano pepper
12 8-inch flour tortillas
cilantro sprigs, optional
Directions
Preheat oven to 375ºF.
Spray 13 x 9-inch baking dish with cooking spray. Stir together cranberry sauce, chili sauce and sour cream in large bowl. Reserve 1 cup and set aside.
Stir chicken, 1 cup cheese, the chopped cilantro, green chiles and serrano pepper into sauce mixture in large bowl.
Divide chicken mixture evenly down center of each tortilla. Roll tortillas over filling; place seam-side-down in prepared baking dish.
Pour reserved 1 cup sauce over enchiladas. Sprinkle with remaining cheese.
Cover tightly with foil. Bake for 30 to 35 minutes or until heated through. Garnish with cilantro sprigs, if using.