---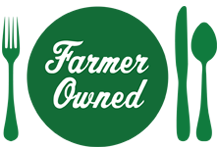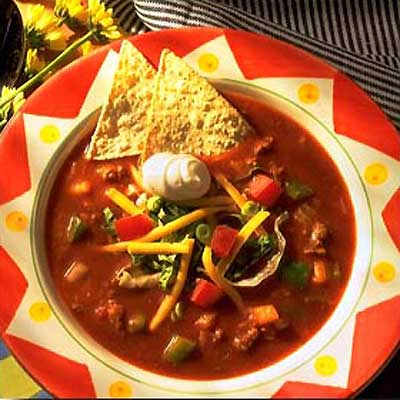 Prep Time
20 min

Cook Time


Ready In
35 min

Servings
6
Ingredients
SOUP
3/4 pound extra lean ground beef
1 medium (1/2 cup) onion, chopped
1 medium (1/2 cup) green bell pepper, chopped
1 (1 1/4-ounce) package taco seasoning mix
4 cups vegetable juice cocktail
1 cup thick and chunky salsa or picante sauce
3/4 cup shredded Land O Lakes® Cheddar Cheese
Sour cream
Shredded lettuce, sliced green onion, chopped tomato
Baked tortilla chips
Directions
Cook ground beef, onion and green pepper in 4-quart saucepan over medium-high heat, stirring occasionally, until beef is no longer pink (6 to 10 minutes). Drain off fat.
Stir in seasoning mix; continue cooking 1 minute. Stir in vegetable juice and salsa. Continue cooking, stirring occasionally, until heated through (3 to 5 minutes).
To serve, spoon soup into serving bowls; sprinkle each serving with 2 tablespoons cheese. Garnish with desired toppings.
More Land O' Lakes Recipes