---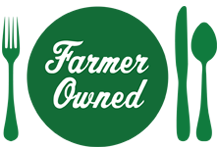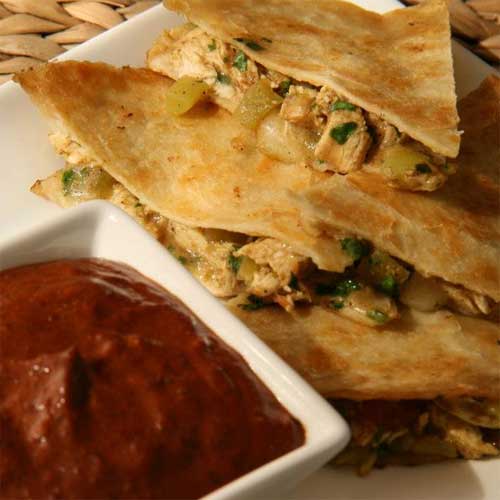 Prep Time
30 min

Cook Time


Ready In
30 min

Servings
4
Ingredients
4 pre-cooked grilled chicken breasts
1 tablespoon olive oil
1 cup minced green chiles, drained
2 cups green apple chunks (approximately 2 medium Granny Smith apples)
1/4 cup sour cream
1/4 cup mayonnaise
1 tablespoon fresh lime juice
1 tablespoon chopped fresh cilantro
8 corn or flour tortillas (6 inch each)
2 cups grated Monterey Jack Cheese
Directions
Slice pre-cooked grilled chicken breasts into 1/4 inch thick slices.
In a small bowl, whisk together green chiles, sour cream, mayonnaise, lime juice and cilantro. Spread 1 tbsp. of prepared sauce on each of the tortillas.
Top 4 of the tortillas each with 1/2 cup apple chunks and the sliced chicken breast.
Spread evenly 1/2 cup of cheese on top. Then cover with remaining tortillas.
Heat olive oil in pan & grill each quesadilla over medium heat, uncovered, turning once until cheese is melted and both sides are golden brown, about 2 minutes on each side.
Keep warm in a 200°F oven until ready to serve.
More Tree Top Recipes