---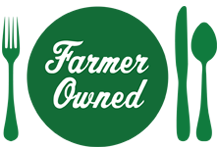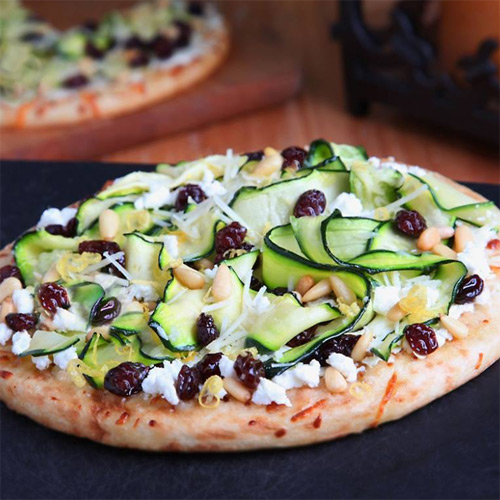 Prep Time
15 min

Cook Time
18 min

Ready In
33 min

Servings
4
Ingredients
1 tablespoon olive oil
1 large garlic clove minced
1 teaspoon grated lemon zest
1 small zucchini (about 1x7 inches)
1 11-inch prebaked pizza crust (or two 8-inch crusts)
1/2 cup (4 ounces) crumbled feta cheese or soft goat cheese
1/3 cup Sun-Maid Golden Raisins or Natural Raisins
1/4 cup shredded Parmesan cheese
1 tablespoon pine nuts
Directions
Heat oven to 375 F.
Combine olive oil, garlic and lemon zest in a medium bowl and set aside.
Slide a vegetable peeler firmly along the length of the zucchini to make thin "ribbons."
Mix zucchini ribbons thoroughly with olive oil mixture.
Crumble feta or spread goat cheese evenly over pizza crust.
Sprinkle raisins over cheese.
Arrange zucchini evenly on top, lightly folding and mounding zucchini ribbons.
Sprinkle with Parmesan and pine nuts.
Bake on oven rack or a baking sheet for 15 to 18 minutes until cheese is melted and crust is lightly crisped.