---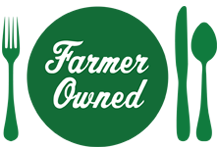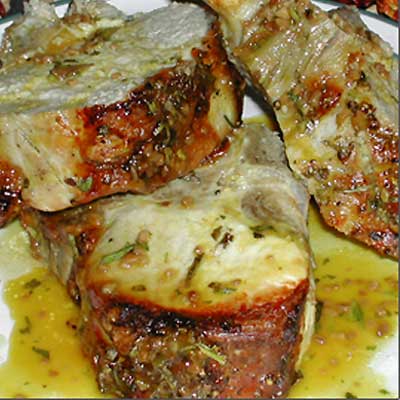 Prep Time


Cook Time


Ready In


Servings
6
Ingredients
8 cups (64 oz) Tree Top Apple Juice
5 cinnamon sticks
1 teaspoon ground nutmeg
1/2 tablespoon cloves
1/2 tablespoon cardamom pods
1 cedar plank
6 rib rack of pork loin
1 cup maple syrup
4 tablespoons mustard
1 tablespoon chopped garlic
1 teaspoon salt
2 teaspoons cracked black pepper
4 tablespoons chopped tarragon
Directions
Preheat oven to 500º.
Place the cedar plank in a large roasting pan with the apple juice, cinnamon sticks, nutmeg, cloves and cardamom pods. (Reserve 2 tablespoons of apple juice for basting).
With a sharp knife, score the pork loin about 1/2 deep and rub the garlic, salt and pepper into the loin.
Place the loin on the plank and sear for 15 minutes.
Now reduce the oven temperature to 375º and roast for 1 hour.
Meanwhile mix tarragon, maple syrup, apple juice (reserved) and mustard in a small bowl and start basting at the one hour mark and again every 15 minutes until the internal temperature reaches 145-150º.
Remove from oven and baste once more. Let pork loin rest for another 10 minutes before cutting into 6 thick chops. Meat will be slightly pink.
Serve with remaining sauce, and your favorite side dish.
More Tree Top Recipes