---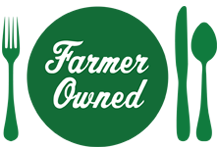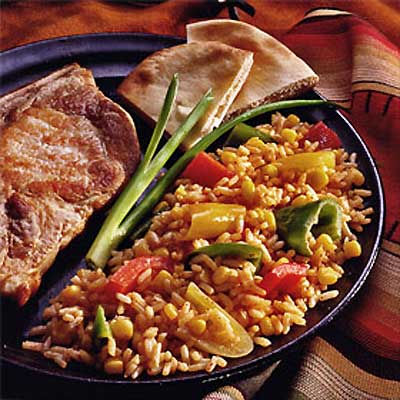 Prep Time
10 min

Cook Time


Ready In
20 min

Servings
6
Ingredients
1/2 cup (1x1/2-inch pieces) red bell pepper
4 (3-inch) yellow chile peppers, seeded, quartered
1 (5 to 6-inch) Anaheim chile pepper, seeded, cut into 1-inch pieces
1/2 teaspoon salt
1/4 teaspoon pepper
1 teaspoon finely chopped fresh garlic
1 cup whole kernel corn*
3 cups hot cooked brown or long grain rice
2 tablespoons LAND O LAKES® Butter
1 teaspoon chili powder
Directions
Heat oven to 450°F.
Spray 8 or 9-inch square baking pan with no-stick cooking spray; add all ingredients except corn, rice, butter and chili powder. Bake, stirring occasionally, for 8 to 10 minutes or until peppers just start to brown.
Stir in corn; continue baking 2 to 3 minutes or until corn is heated through.
Immediately stir together pepper mixture, rice, butter and chili powder in large bowl.
*Substitute 1 (8 to 9-ounce) can whole kernel corn, drained.
More Land O' Lakes Recipes