---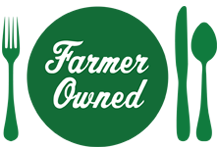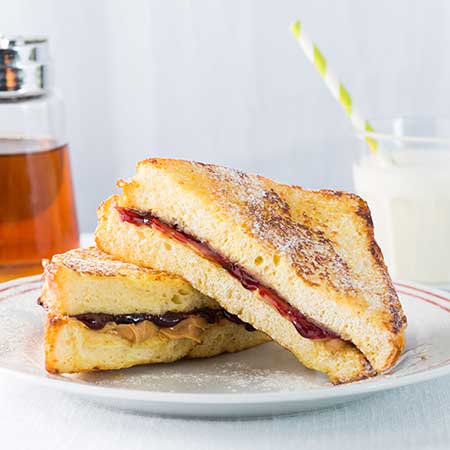 Prep Time
15 min

Cook Time
10 min

Ready In
25 min

Servings
4
Ingredients
2 tbsp unsalted butter, divided
8 thick slices challah
1/4 cup smooth peanut butter
1 cup 2% milk
3 large eggs
1 tbsp icing sugar plus extra for dusting
1/4 cup Welch's Grape Jam
1/2 tsp cinnamon
1/2 cup maple syrup
Directions
Preheat oven to 200° F.
In a large bowl, lightly beat together the milk, eggs and cinnamon. In a separate small bowl stir together peanut butter and icing sugar.
Put a dollop of peanut butter icing sugar mixture in the center of four (4) pieces of challah, then add a dollop of Welch's Grape Jam on top. Top each piece of challah with another piece of challah to seal the PB&J inside.
Carefully dip peanut butter-stuffed challah on both sides in the milk mixture.
Heat 1 tablespoon of butter in a skillet over medium-high heat. Once melted and frothy add challah in batches. Cook until golden on both sides, about 3 minutes per side. Transfer cooked French toast to a wire rack set on a baking sheet. Keep cooked French toast warm in oven and continue to cook remaining French toast.
Divide PB&J French toast between plates and top with icing sugar and maple syrup.
More Welch's Recipes