---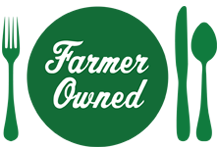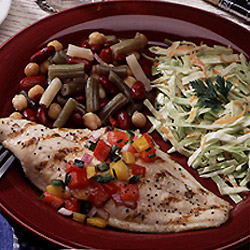 Prep Time
25 min

Cook Time


Ready In
25 min

Servings
6
Ingredients
CATFISH
6 SouthFresh Farms Catfish Fillets, 6-8 oz. each
3/4 tsp Garlic salt
1/2 tsp Freshly ground white pepper
2 cups Favorite salsa or Fresh Garden Relish
FRESH GARDEN RELISH INGREDIENTS
4 Medium ripe tomatoes, chopped
1/2 cup Minced red onions
1 Green bell pepper, seeded and chopped
1 Jalapeño, seeded and minced
1 Yellow bell pepper, seeded and chopped
1 1/2 tsp Sea salt
1/4 cup Snipped fresh chives
1/2 tsp Freshly ground black pepper
Directions
Sprinkle the fillets with the pepper and garlic salt. Prepare a hot fire.
When ready to grill, place the fish on an oiled perforated grill rack over the fire. Grill until the fish is opaque and just beginning to flake when tested with a fork, about 10 minutes per inch of thickness, turning once halfway through the cooking.
Serve the fish topped with salsa.
FRESH GARDEN RELISH
Combine all garden relish ingredients. Cover and chill until ready to serve. Makes 5 to 6 cups.
More SouthFresh Farms Recipes