---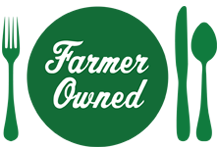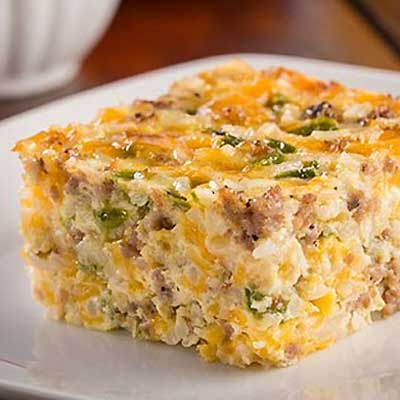 Rice & Sausage Breakfast Casserole
Presented by:

Prep Time
15 min

Cook Time
40 min

Ready In
1 hr 5 min

Servings
10
Ingredients
1 lb. ground sausage
3 Tbsp. butter or margarine
1 medium onion, chopped
1 small green bell pepper, chopped
2 cups cooked Riceland Extra Long Grain Rice
6 eggs, beaten
1 cup milk
1 cup shredded Cheddar cheese
1 tsp. dry mustard
1/2 tsp. salt
1/2 tsp. black pepper
Directions
Preheat oven to 350F.
Grease 9x13-inch casserole dish. Brown sausage in skillet over medium heat until cooked through. Drain sausage on paper toweling; set aside.
Wipe out skillet. Melt butter in skillet over medium heat. Saute onion and bell pepper 5 minutes or until onion is tender.
In bowl, combine rice, eggs, milk, cheese, dry mustard, salt and pepper. Add sausage and vegetable mixture to bowl. Pour into prepared casserole dish.
Bake uncovered 30-40 minutes until set. Allow dish to set 10 minutes before serving.
Variation: For a richer flavor, add 1 can (10 3/4 oz.) mushroom soup and reduce milk to 1/2 cup.
---
Reviews
More Riceland Recipes