---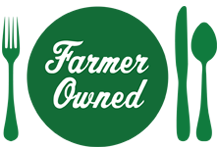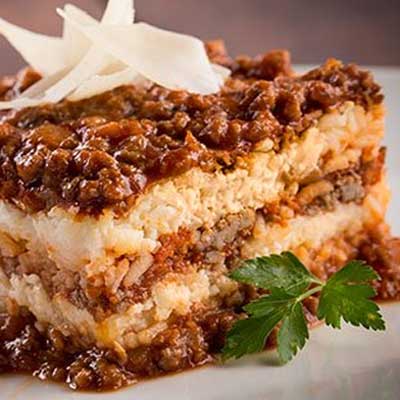 Prep Time


Cook Time
35 min

Ready In


Servings
8
Ingredients
1 lb. ground beef or ground turkey
1/2 cup chopped onion
1 jar (30 oz.) prepared spaghetti sauce
1 container (15 oz.) lowfat part-skim ricotta or cottage cheese
2 cups (8 oz.) shredded lowfat part-skim mozzarella cheese
2 egg whites
3 cups cooked Riceland Extra Long Grain Rice
1/4 cup grated Parmesan cheese
Directions
Heat oven to 350F.
Spray 9x13-inch pan with nonstick cooking spray. In medium skillet, brown beef and onion; drain.
Stir in spaghetti sauce; mix well.
In small bowl, combine ricotta cheese, mozzarella cheese and egg whites; mix well.
In prepared pan, spread 1/3 of meat sauce, 1/2 of rice and 1/2 of ricotta cheese mixture; repeat layers. Spread remaining meat sauce on top; sprinkle with Parmesan cheese.
Bake 30-35 minutes or until hot and bubbly. Let stand 10 minutes before serving.