---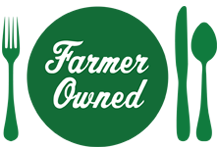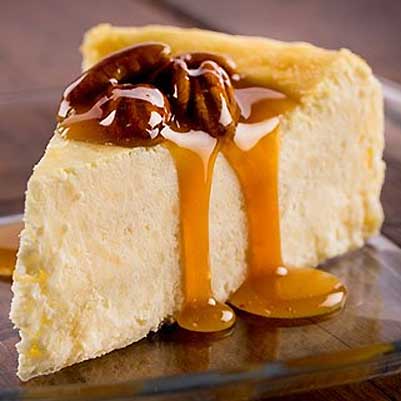 Prep Time


Cook Time
60 min

Ready In


Servings
16
Ingredients
FILLING
3 pkgs. (8 oz. each) cream cheese, softened
1 cup sugar
3 eggs
1 cup half-and-half
2 tsp. vanilla
2 cups cold cooked Riceland Plump & Tender Medium Grain Rice
PRALINE SAUCE
1/2 cup margarine or butter
1 cup firmly packed brown sugar
2 Tbsp. light corn syrup
1/2 cup half-and-half
1 cup pecan halves
Directions
Heat oven to 325F.
Spray 10-inch springform pan with nonstick cooking spray.
In large bowl, beat cream cheese until smooth. Gradually add sugar, beating until smooth. Add eggs 1 at a time, beating after each addition. Add 1 cup half-and-half and vanilla; beat until smooth. Stir in rice. Pour into prepared pan.
Bake 50-60 minutes or until set. (To minimize cracking, place shallow pan half full of hot water on lower oven rack during baking.)
Cool cheesecake to room temperature on wire rack. Remove sides of pan. Refrigerate 1-2 hours.
SAUCE
To prepare sauce, melt margarine in medium saucepan. Stir in brown sugar and corn syrup. Bring to a boil; boil 1 minute stirring constantly. Gradually stir in 1/2 cup half-and-half; return to a boil. Remove from heat; cool. Stir in pecans. Serve with cheesecake.
More Riceland Recipes