---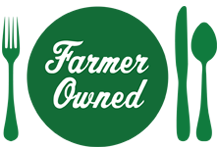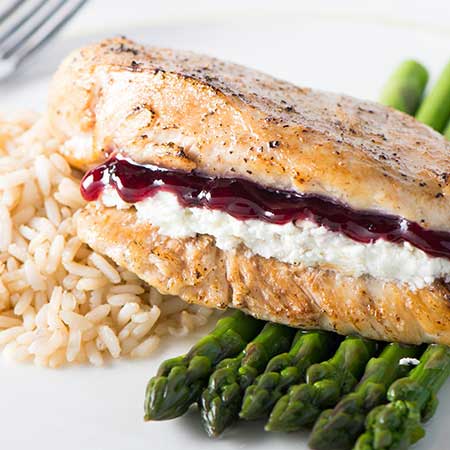 Prep Time
5 min

Cook Time
20 min

Ready In
25 min

Servings
4
Ingredients
4 – 3 oz. chicken breasts
1/4 cup Welch's Reduced Sugar Concord Grape Spread
1/4 cup goat's cheese, room temperature
2 tbsp extra virgin olive oil, divided
1 bunch asparagus, ends trimmed
1 tbsp toasted walnut pieces
1/8 tsp cinnamon
1 1/2 cups cooked brown rice, for serving
salt and pepper
Directions
Preheat the oven to 350°F.
Arrange asparagus on a baking sheet and toss with 1 tbsp olive oil, salt and pepper. Roast for 25 minutes.
Meanwhile, cut a slit horizontally through each chicken breast to make a pocket for the stuffing.
In a small bowl, mix together Welch's Reduced Sugar Grape Spread, goat's cheese, toasted walnut pieces and cinnamon. Season the stuffing with salt and pepper. Divide the stuffing between chicken breasts.
Heat 1 tbsp olive oil in a large non-stick skillet. Add the chicken breasts in a single layer and sear until golden on both sides, about 8 minutes total. Add to the oven with the asparagus to finish cooking, about 12 minutes more.
Let the chicken rest for 10 minutes before serving.
To serve, divide rice and asparagus between plates and top with Grape & Goat Cheese Stuffed Chicken Breasts.
More Welch's Recipes