---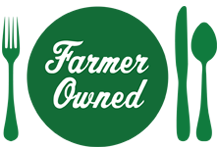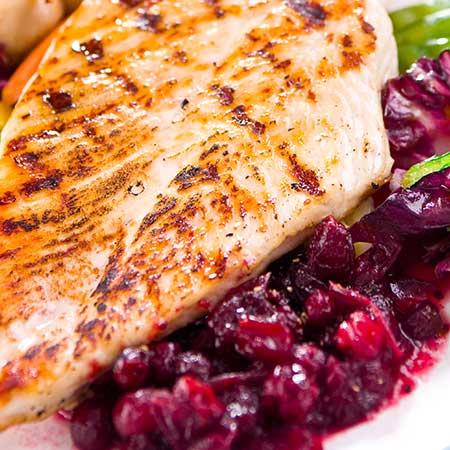 Prep Time
30 min

Cook Time
30 min

Ready In
60 min

Servings
4
Ingredients
CHICKEN
Four 3 oz. boneless, skinless chicken breasts, rinsed, patted dry and lightly pounded
Salt and freshly ground black pepper
1/4 cup low-sodium chicken broth
FOR THE CHUTNEY
1 1/2 cups Welch's 100% Grape Juice made with Concord grapes
1 tbsp rice wine vinegar
2 dried apricots, finely chopped
3 chestnuts, roasted, shelled and diced
1 small apple, diced
1/2 cup diced red onion
1/4 cup diced celery
1 tsp ground ginger
1 tbsp finely chopped fresh thyme
leaves or 1 tsp dried
1 tsp finely chopped fresh rosemary leaves or 1/3 tsp dried
Directions
Preheat oven to 350° F.
Season chicken lightly with salt and generously with pepper.
Arrange chicken smooth side up in a small roasting pan. Add chicken broth to pan.
Bake for 15 minutes, then brown under broiler for a few minutes.
While chicken is cooking make the chutney. In a medium saucepan, combine the first 8 ingredients (grape juice through ginger). Bring to a boil, then reduce heat to medium and cook for 15 minutes. Stir in herbs and keep warm until ready to serve.
To serve: place 1 chicken breast on each plate and using slotted spoon, top with 1/4 of the chutney.