---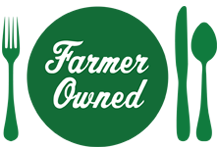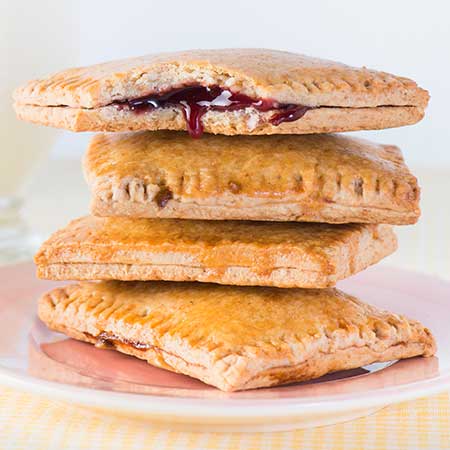 Prep Time
10 min

Cook Time
20 min

Ready In
30 min

Servings
6
Ingredients
1/2 cup whole wheat flour
1 cup all-purpose flour
1 tbsp sugar
1/2 tsp salt
1/2 cup cold butter, coarsely grated
5 tbsp cold milk
3/4 cup Welch's Natural Raspberry Spread
1 tbsp cornstarch mixed with 1 tbsp water
1 egg beaten with 1 tbsp water
Directions
In a large bowl, combine whole wheat flour, all-purpose flour, sugar and salt. Cut in the butter until reduced to pea-sized pieces. If you have a food processor, you can pulse the ingredients together 6-8 times.
Add the milk and mix until dough just comes together; an extra tablespoon or two may be necessary. Using your hands, knead the dough for 2 minutes and shape into a disc. Wrap in plastic wrap and refrigerate for 15 minutes.
Preheat the oven to 350° F. Divide the dough into two equal pieces. Roll out each dough ball into a 9- to 12-inch rectangle. Trim the edges to make sure the rectangle is even. Cut the rectangle into six rectangles. Transfer onto a lightly greased baking sheet.
In a small bowl, mix together Welch's Natural Raspberry Spread and cornstarch mixture. Spoon down the center of each pop tart.
Repeat rolling out and cutting remaining breakfast tart dough. Arrange each breakfast tart square on top of the squares with spread. Use a fork to decoratively pinch the edges and seal the breakfast tart. Poke holes with the fork on the top of the breakfast tart; this lets steam escape while they bake.
Refrigerate breakfast tarts for 10 minutes. When ready to bake, brush with egg wash.
Bake for 20 minutes until golden brown. Cool for 15 minutes before eating.
More Welch's Recipes