---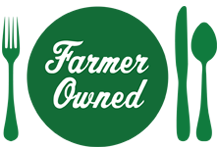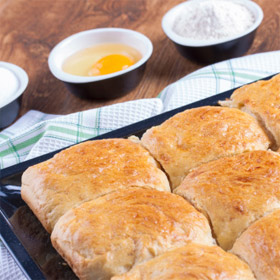 Prep Time
30 min

Cook Time
20 min

Ready In
10 hrs 50 min

Servings
10
Ingredients
2/3 cup Sue Bee® Honey
1 1/2 cups warm water
1 packet active dry or instant yeast
1 cup mashed potatoes, room temperature
2/3 cup butter, softened
2 eggs
1 1/2 teaspoons salt
7 cups flour
Directions
In a large mixing bowl, stir water and honey together while slowly adding yeast. Set aside for 2 minutes.
Add mashed potatoes, butter, eggs and salt, stirring constantly with a wooden spoon or dough hook.
Gradually add flour, 1/2 cup at a time, continuing to stir until even. Knead dough using dough hook or on a floured surface until dough is smooth and elastic.
Place the dough in a clean mixing bowl and cover with plastic wrap. Refrigerate for at least 8 hours.
Remove dough from mixing bowl and transfer to a floured surface.
Divide the dough in half and create 20 pieces of equal size. Roll each piece into a small ball.
Place 10 balls of dough into a greased 8-inch round pan. Cover with a towel and place in a warm spot to rise, about 2 hours.
Preheat oven to 375 F and bake the rolls for 20 to 30 minutes or until golden brown.
Brush warm rolls with Sue Bee Honey.


More Sue Bee Honey Recipes