---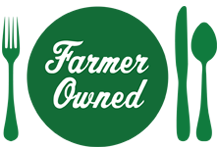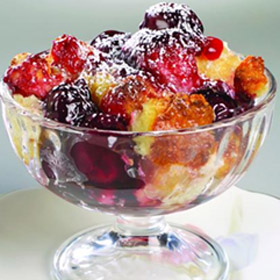 Prep Time
30 min

Cook Time
55 min

Ready In


Servings
8
Ingredients
6 cups bread cubes, 3/4 inch each
3 cups half and half
1/4 cup sugar
1 12-ounce package white chocolate chips
4 eggs, beaten
1 21-ounce can MUSSELMAN'S® Cherries Jubilee
1/4 cup confectioner's sugar
Directions
Toast bread cubes at 350°F for 15 minutes.
In saucepan, heat half and half and sugar until boiling. Remove from heat; stir in chocolate until melted. Then gradually whisk into eggs.
Place bread cubes in a 2-quart casserole with non-stick cooking spray.
Top with half and half mixture. Let stand 10 minutes for bread to absorb the liquid.
With ice cream scoop or 1/4 cup measure, drop cherry mixture on top of pudding at intervals. Swirl with a spatula until marbled. Some cherry should be visible on the bottom of casserole.
Bake at 325°F for 40 minutes until puffed and golden.
Dust with confectioners' sugar.
More Musselman's Recipes