---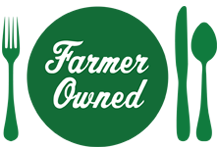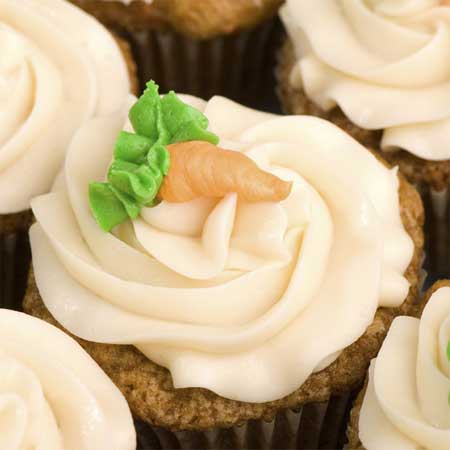 Prep Time
20 min

Cook Time
22 min

Ready In


Servings
35
Ingredients
CUPCAKE
1 cup Sue Bee Honey
1/2 cup brown sugar, packed
1 cup vegetable or canola oil
4 eggs
1 teaspoon salt
2 teaspoons cinnamon
2 cups whole wheat flour
2 cups peeled carrots, finely grated
2/3 cup toasted chopped pecans
2 teaspoons baking soda
1 cup canned crushed pineapple, drained
cooking spray
WHIPPED HONEY AND CREAM CHEESE FROSTING
2/3 cup Sue Bee Honey
1 cup cold heavy whipping cream
16 ounces cream cheese (2 blocks) at room temperature
4 to 6 teaspoons vanilla extract (flavor to taste)
1/8 teaspoon salt
Directions
CUPCAKE
Heat oven to 350 F.
In large mixing bowl combine Sue Bee Honey, brown sugar, oil, eggs, salt and cinnamon and stir until well-blended.
Add remaining ingredients and stir until all ingredients are incorporated, but do not overmix
Line cupcake pans with paper liners and spritz the liners with cooking spray. Fill each liner at least 2/3 full with batter.
Bake in 350 F oven for 22 minutes or until a toothpick inserted into cupcake comes out clean. Do not overbake.
Cool on wire racks.
Recipe Tip
Makes about 35 cupcakes. May be served plain or frosted with Whipped Honey and Cream Cheese Frosting (see below). Unfrosted cupcakes will stay fresh and moist for several days in refrigerator.

WHIPPED HONEY AND CREAM CHEESE FROSTING
In medium bowl whip the heavy whipping cream until stiff peaks form. Set aside.
In large mixing bowl combine Sue Bee Honey, cream cheese, vanilla and salt and blend well until very creamy. Fold half of the whipped cream into the cream mixture. Once combined, fold in the remaining half. Do not overmix.
Refrigerate until ready to use. Make sure cupcakes are well-cooled or even chilled before frosting.
Serve immediately. Chill leftover cupcakes.
More Sue Bee Honey Recipes