---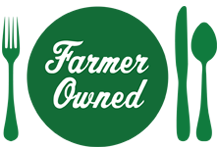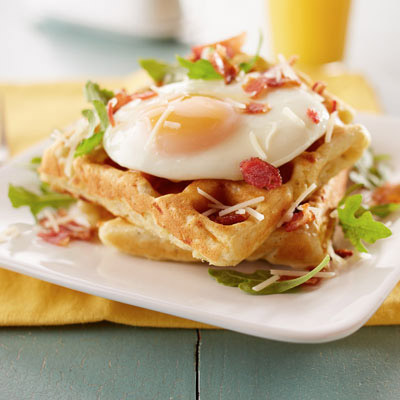 Prep Time
20 min

Cook Time


Ready In
45 min

Servings
8
Ingredients
POTATO WAFFLES
1 1/4 cups all-purpose flour
1 tablespoon sugar
2 teaspoons baking powder
1/2 teaspoon salt
1/2 teaspoon pepper
3/4 cup milk
1 Half Stick (1/4 cup) Land O Lakes® Butter with Olive Oil & Sea Salt, melted
2 Land O Lakes® Eggs
1 cup shredded hash brown potatoes
1/2 cup shredded Parmesan cheese
TOPPINGS
Land O Lakes® Butter with Olive Oil & Sea Salt
2 cups arugula
8 Land O Lakes® Eggs, fried
1 cup bacon crumbles
Parmesan cheese, if desired
Directions
Combine flour, sugar, baking powder, salt and pepper in bowl; mix well.
Combine milk, melted butter and eggs in bowl; mix well. Stir milk mixture into flour mixture. (Batter will be thick.) Stir in hash browns and Parmesan cheese until combined.
Cook batter in waffle maker according to manufacturer's directions.
Serve warm topped with butter with olive oil & sea salt, arugula, fried egg, bacon crumbles and Parmesan cheese, if desired.
More Land O' Lakes Recipes