---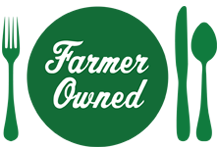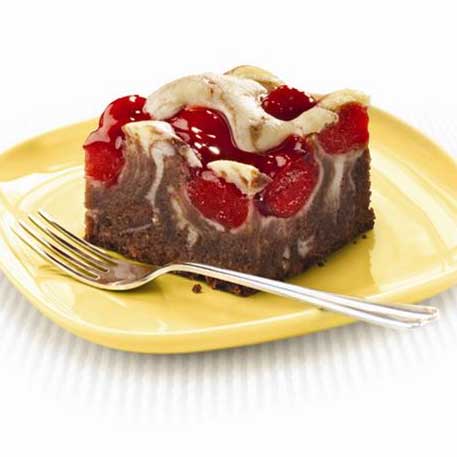 Prep Time
15 min

Cook Time
50 min

Ready In
1 hr 5 min

Servings
24
Ingredients
1 18.25-ounce box brownie mix
1/2 cup vegetable oil
3 eggs, lightly beaten
1/4 cup water
1 8-ounce package cream cheese, softened
5 Tablespoons butter, softened
1/3 cup sugar
2 eggs, lightly beaten
2 Tablespoons all-purpose flour
3/4 teaspoon vanilla
1 21-ounce can LUCKY LEAF® Regular or Premium Cherry Pie Filling
Directions
Preheat oven to 350ºF.
In a large bowl prepare brownie mix according to package directions, using oil, eggs, and water. Spread batter in a 13x9-inch greased baking pan. Set aside.
Beat cream cheese and butter in large bowl until fluffy. Add sugar. Beat in additional 2 eggs, flour, and vanilla. Drop spoonfuls of the mixture over brownie batter in pan. Use a knife to gently cut through batters to create a marble pattern.
Spoon LUCKY LEAF Cherry Pie Filling over top.
Bake for 50 to 60 minutes or until toothpick comes out clean.
Cool completely before serving.