---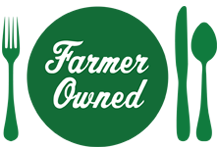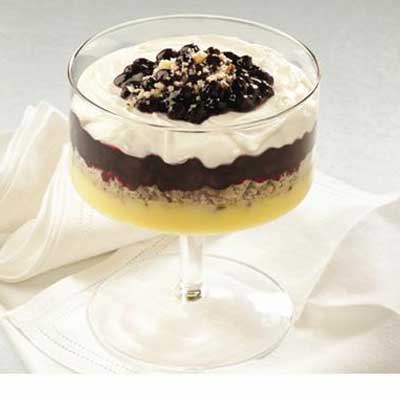 Prep Time


Cook Time
20 min

Ready In


Servings
9
Ingredients
2 cups all-purpose flour
1 cup pecans, chopped
1 cup melted butter
1 3.5-ounce package lemon instant pudding mix
2 cups milk
1 teaspoon lemon peel, finely shredded
1 Tablespoon lemon juice
1 8-ounce package cream cheese, softened
2 cups powdered sugar
1 8-ounce container frozen whipped dessert topping, thawed
1 21-ounce can LUCKY LEAF® Premium Blueberry Pie Filling
Directions
Preheat oven to 350°F.
In a medium bowl combine flour, pecans, and melted butter; spread evenly in a 3-quart rectangular baking pan. Bake 20 minutes; cool on wire rack 10 minutes. Break apart with a fork, reserving about 1/4 cup.
Meanwhile in a medium mixing bowl, combine pudding mix and milk. Whisk 2 minutes to blend. Stir in lemon peel and lemon juice. Set aside.
In a large mixing bowl beat cream cheese with an electric mixer on medium speed until smooth. Gradually beat in powdered sugar. Fold in dessert topping.
In a 3-quart trifle dish, layer the pudding, crumb mixture, about 1/2-can of Lucky Leaf Premium Blueberry Pie Filling, cream cheese mixture and remaining pie filling. Sprinkle with remaining crumb mixture. Chill until ready to serve.