---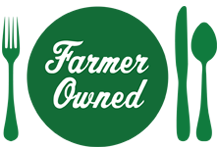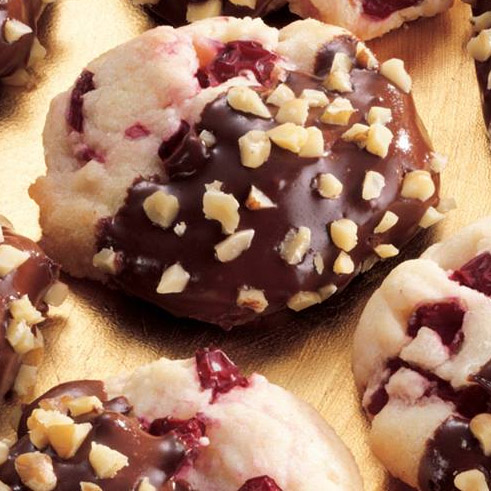 Prep Time
20 min

Cook Time
10 min

Ready In


Servings
36 cookies
Ingredients
1 cup shortening
1 cup sugar
1 teaspoon vanilla
1 egg
2 cups flour
1 teaspoon baking powder
1/2 teaspoon salt
2 cups Ocean Spray® Fresh or Frozen Cranberries, coarsely chopped
1 1/3 cups semi-sweet chocolate bits, melted
1 1/4 cups chopped nuts
Directions
Preheat oven to 350ºF. Grease cookie sheets.
Using an electric mixer, beat shortening and sugar together in a medium mixing bowl until light and fluffy. Add vanilla and egg; mix well.
Combine flour, baking powder and salt in a separate mixing bowl. Add to shortening mixture, mixing until a soft dough forms. Stir in cranberries.
IMMEDIATELY drop dough by rounded teaspoonfuls onto cookie sheets. Bake for 10 minutes or until golden brown. Transfer cookies to a wire rack; cool completely.
Dip half of each cookie into melted chocolate and then in nuts. Allow chocolate to dry completely.
More Ocean Spray Recipes