---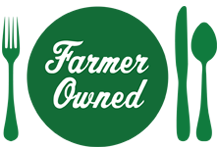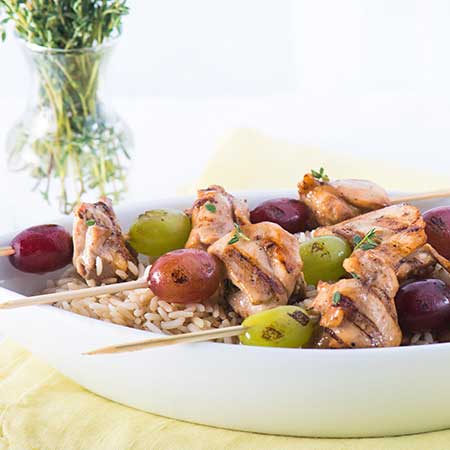 Prep Time
20 min

Cook Time
16 min

Ready In
1 hr 45 min

Servings
4
Ingredients
1 lb. boneless chicken thighs, cut into 1-inch pieces
1/4 cup extra virgin olive oil
1/4 cup plain yogurt
1 cup Welch's 100% Grape Juice
4 sprigs fresh thyme
1 bay leaf
3 cloves garlic, smashed
1 cup grapes
1 red onion, coarsely chopped
Salt and pepper
Cooking spray
Directions
Put the extra virgin olive oil, yogurt, Welch's 100% Grape Juice, thyme, bay leaf and garlic into a large sealable plastic freezer bag. Add 1/2 teaspoon salt and 1/4 teaspoon pepper to the marinade and stir to combine. Add the chicken pieces and marinate for 30 minutes or up to 4 hours.
Remove the chicken from the fridge 20 minutes before cooking. Remove pieces from the marinade and pat them dry; set aside on a clean plate. Meanwhile, submerge 4 skewers in cold water for 10 minutes; this helps prevent flare-ups on the grill.
Onto each skewer thread a piece of chicken followed by a grape; repeat until the chicken and grapes are used up. Meanwhile, preheat a lightly oiled grill to medium-high heat.
Transfer the chicken skewers to the grill and cook for 4 minutes per side until completely cooked, about 16 minutes total.
Let the skewers rest for 10 minutes before serving.