---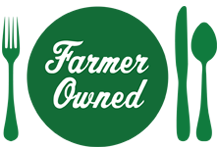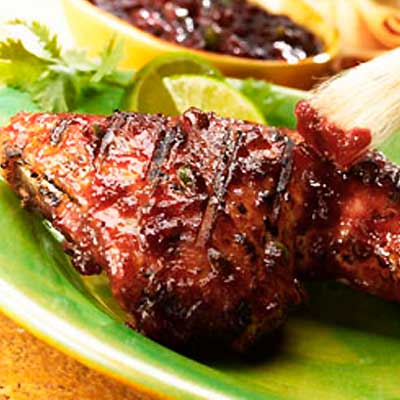 Prep Time
15 min

Cook Time
40 min

Ready In
55 min

Servings
4
Ingredients
1 14-ounce can Ocean Spray® Jellied Cranberry Sauce
2 teaspoons cumin
1 teaspoon grated lime peel
2 tablespoons lime juice
1 jalapeno pepper, seeded, finely chopped
4 bone-in chicken breast halves (about 2 1/4 lbs.)
1/2 teaspoon salt
1/4 teaspoon ground black pepper
Chopped fresh cilantro, if desired
Directions
Heat grill.
Combine cranberry sauce, cumin, lime peel, lime juice and jalapeno pepper in a small saucepan. Cook over medium heat, whisking often, just until glaze is smooth. Set aside 1 cup glaze to serve with chicken.
Sprinkle chicken breast halves with salt and pepper; place skin side down on grill. Cover grill.
Cook 20 to 30 minutes or until juices run clear when thickest part of chicken is pierced or until internal temperature reaches 170°F on a meat thermometer, turning occasionally and brushing with remaining glaze during last 10 minutes of cooking time.
Heat reserved glaze until hot; serve over chicken. If desired, garnish with cilantro.